FUTSAL WORKSHOP IN INDONESIA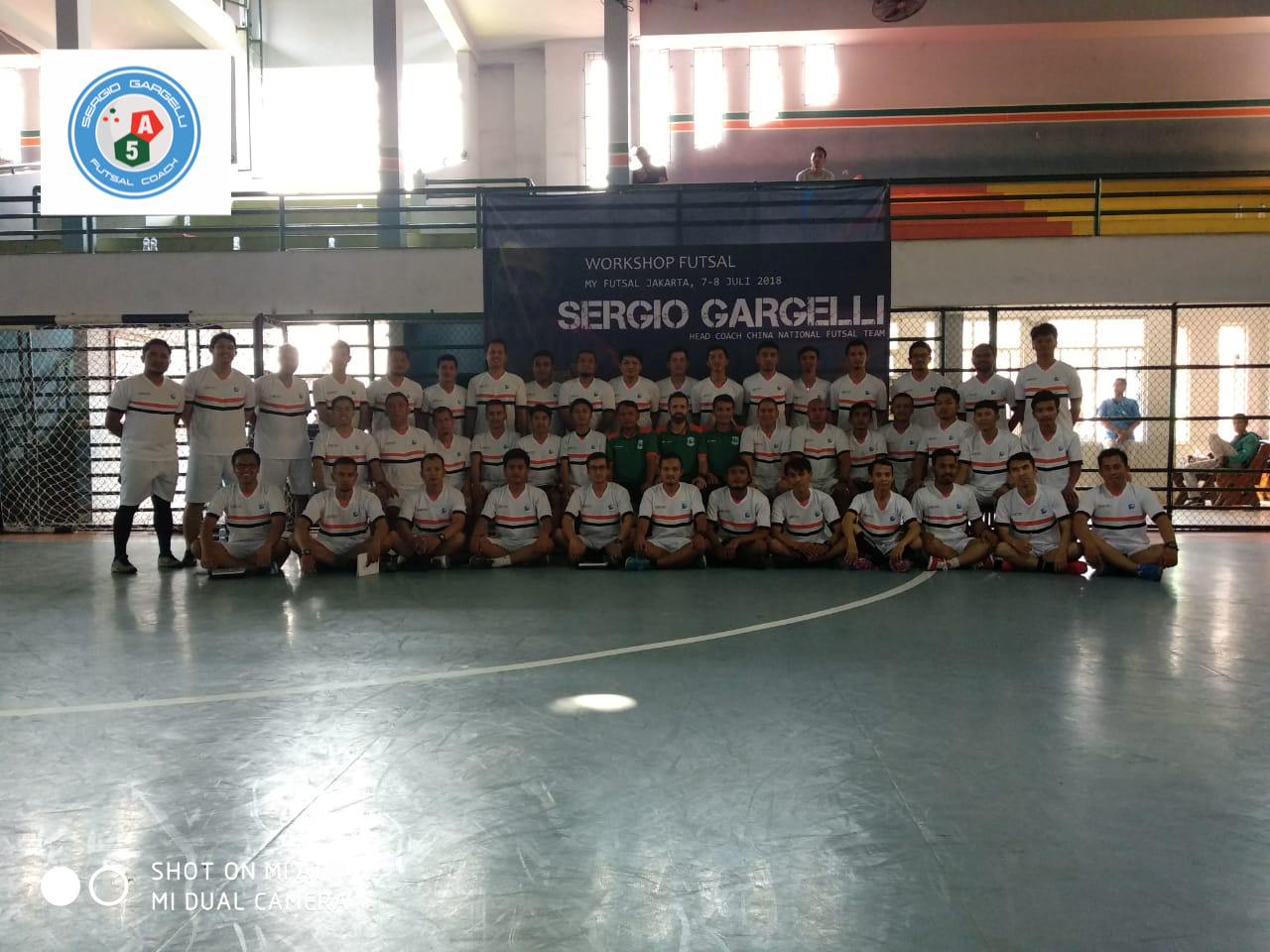 In the life of a coach there are some truths, one of these is that is almost impossible work in the same team, in the same city and sometimes in the same country, especially for a globetrotter like me.
When I accept a proposal of the team there could be many reason:
I could accept because offer a very interesting developing and winning project
I could accept because the economical proposal is very important
I could accept because the place and the people give me special emotions and feelings.
This is the case of Indonesia, a special place for me since the first time I came here in 2010.
It was end of Frebruary of 2010, I arrived to Jakarta with Vietnam National team, try to get the first time pass to final round of AFC (Vietnam never got the qualification till that time).
It was very hot in Jakarta, and I was quite nervous because I bet a lot on that project...it was our first official competition and still I didn´t know how the team could react in competition.
The court was set in the indoor tennis stadium of Jakarta. I still remember every moment, every sound every color, every face I met...during that 8 days.
I was really impressed by the passion of people for Futsal, how they supported their players, seems as heroes, how lived every game with intensity and high spirit.'was for me love at first sight'... This country has something magic for Futsal I thought and is a place where if I would have a chance I would like to come with pleasure. I have been near to become coach of national team, but for some reason.....is not gone well....but I still feel the attraction of this country and I still believe in the great potential that Indonesia could have in Futsal. Lots of great talents....a little bit anarchic (lots of count attacks in games)...but with really a huge potential. I wish the new coach of National team Kensuke, to be able to 'organize the traffic' and bring Indonesia to the top of Asian Futsal. After that first competition I came back to Indonsia many times between 2010 and 2014, I have lived for a period in Bali too with my family.....and I have the chance to know more in deep the country and its people.....the first impression was fully confirmed.
I came back 1st July to Indonesia, after 4 years absence.... For 2 workshops in Medan and Jakarta. It´s been the chance to meet some friends after 4 years, and also was curious to see how was changed the country ....especially in Futsal development.
I spent 4 days with 75 coaches...still same passion, still same desire to learn....but a great grown up. More knowledge, more demanding, more questions.....the level is really up in 4 years. The players who made the practice in the course we´re too much evolved tactically too.
I had very good time, it was amazing share my knowledge with people who has so great passion. So good bye for now Indonesia....lets meet again soon.